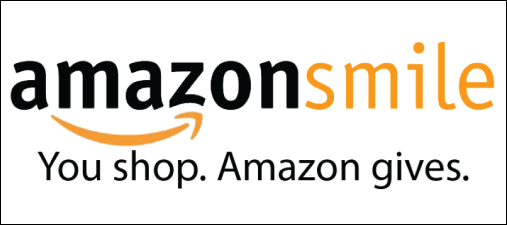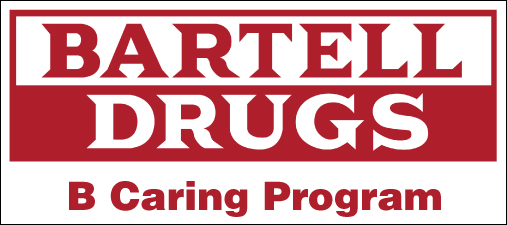 Bartell Drugs 'B' Caring
By simply shopping at a Bartell Drugs store, up to 4% of your purchase amount can be contributed to Children's Country Home. As a participating customer cardholder you may designate up to three organizations to receive contributions. The 'B' Caring Card is not a gift card so no purchase is required up front. Once registered, just have the cashier swipe your 'B' Caring Card at checkout or type in your 10 digit phone number, and a percentage of your total bill will be allocated to your designated non-profit organization.
Our Supporters
We would like to thank the following individuals and businesses who have generously supported Children's Country Home with their donations:
Top Racers

$20,000 & Above
Allegro Pediatrics
Anonymous Donors
Jon & Stephanie De Vaan
Hos Bros. Construction
Microsoft Matching Gifts Program
Anupama & Satya Nadella
Odyssey Foundation
Rob & Joan Sample
Greg & Sandy Sivinski
United Way, Individual Donors
Woodinville Firefighters Benevolent Fund
Woodinville Lumber, Inc.
Woodinville Rotary Charitable Foundation
Two Wheelers
$15,000 – 19,999
Samuel & Megan Davidson
Patricia & Gary Dederer
Employees Community Fund of the Boeing Company
Foster Foundation
Greater Woodinville Chamber of Commerce
Big Wheels
$10,000 – 14,999
Ed & Cathy Anderson
Anonymous Donors
Ben & Nancy Brodie
Michael Dederer
Charles Heaney & Gay Hoerler
Nancy James & John Presnal
Shoko Kihara
Mead Gilman & Associates
Soroptimist Sno-King Foundation
Jeff & Debbie Stevens
Radio Flyers
$5,000 – 9,999
Albertsons
AMR
Troy Anderson
Steve Beasley
Bishop E.K. & Lillian F. Foundation
Ray Bosko
Canyon Hills Community Church
Chermak Construction
Douglas DeVries & Chris Kiple

Donna Corey & Jay Peterson
Mr. James Davis
Employees Community Fund of King County
Robert & Mele Fuller
Hanna Andersson Children's Foundation
Kibble & Prentice, USI
Linda Kolb
Diane Kolb & Ed Wegner
Lakewood High School

John & Lynn Lampe
Local Independent Charities
Morgan Stanley Global Impact Funding Trust, Inc.
Premera Blue Cross
Rotary Club of Seattle Northeast
Lee Sorenson
Washington State Hot Rod Hall of Fame
Skateboards
$1,000 – 4,999
Dennis Anderson
Anonymous Donors
Anthony Ballard
Rebecca Barnes
Marjorie Bass
Meredith Bergman
Steven & Mary Brown
Belinda Bruner
Cactus
California Pizza Kitchen
Daina Carter
Casey Communications
Howard & Judy Chermak
Children's Charitable Alliance
Dr. William & Susan Ciao
Veronica & Michael Cook
Rowland Cooper
Jeffery Crabb
Brad Davis
Robert Deppe
Tracy L Doering
Frank & Mary Ehmann
First Financial NW Bank
Kristine Flugstad & James Boudreau
Fred Meyer Foundation
Give With Liberty
Christine Glynn
Ed & Jeanne Goldbloom

Joel & Dana Hadfield
Mr. & Mrs. Don E Hansen III
Jill & Marc Harrington
Andrea & Toren Heald
Susan Helgeson
Paula R Hofmann
Shirley Hogsett
Marcia & Michael Holmdahl
Suellen Howard
Jim Howe
Gary T Irvin & Rachel Endicott
Gladys Jennings
Michael Jennings
Anonymous Donors
A Helping Hand
Acordia Northwest
Acute Care, Inc
Alderwood Terrace Rotary Foundation
American Home Painting, Inc.
Marguerite & Rick Angelo
Ave To Survival
Bank of America Charitable Foundation
Belle Provence
Del & Pat Bishop
Erich Bockelie
Julie & Joe Boden
Boston Scientific
W.E. & K.C. Brougher
Michael Chang
Gerald & Linda Cufley
M. Eliza & Randolph Urmston Davidson
Davidson Companies
Becky Dederer
Mark Dederer
Penny & Tim Dry
Lindy Edwards
Farallon Foundation
Mary Flanagan
Flip Side Coffehouse, LLC
Robert and Mele Fuller
Heidi & Tom Geyer
Beverly Glover
Romeo & Sylvia Gonyea
GSC Music & Sound
Howard Hale
Rick & Kathleen Hashbarger
Peggy Hayes
Timothy & Maryrose Henebry
Diane Hickey
Jae Hong, DDS
Gary T. Irvin CPA, PLLC
Judy Jones & Associates LLC
Bruce & Linda Knowlton
Lachini Vineyards, LLC
Vicki & Bill Lee
Victor Magruder
Claudia Malone
Charles Manca
Mary Queen of Peace
Craig & Carrie Mavis

Medical Supply Inc.
Stuart & Elizabeth Minkin
Jeannette Mitchell
Wilhelmina C Mooyman
Network for Good, Anonymous Donors
Denise & David Nichols
Eric & Lisa Norrgard
Northshore United Church of Christ
Northwest Compassion Foundation
Cindy Perez
Pizza Coop & Ale House
Jan Pollard
Stephen & Laureen Preston
Prevail Credit Union
Robinson Golf Classic
Kristin & Michael Rossman
Douglas & Susan Sparks
Arlene Sullivan
Lisa Tanzi & Charles Egerton
The Taub Family
James Tomich
TWIGS
United Way Special Distribution Account
A Special Thanks to Our Sponsors
Children's Country Home is a non-profit, licensed home health care facility and pediatric group home. As such, we rely upon donations to provide care to our children. Our tax identification number is 84-1378062.